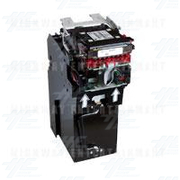 Through the use of multiple wavelength optical sensing and sophisticated data processing, the ZT Series 1000 bill/note acceptor sets the standard for rejecting invalid bills.
PLEASE NOTE - THIS STOCK IS SOLD AS-IS, BRAND NEW. PRODUCT CANNOT SUPPORT $5 AND CANNOT BE UPGRADED.

Don't Pay
$340.91 AUD exc. GST

Save 97%
$10.00

AUD exc. GST
Arcade Machine Lock 20mm has a chrome finished zinc alloy housing and cylinder, 90 degress rotation cam. Suitable for using in many kinds of arcade and amusement machines, doors and cabinets.

Don't Pay
$2.69 AUD exc. GST

Save 33%
$1.78

AUD exc. GST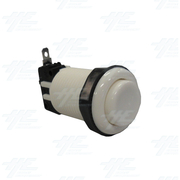 Arcade Push Button with Microswitch is a classic American "screw in" style push button and is ideal for arcade cabinets.

Don't Pay
$2.28 AUD exc. GST

Save 39%
$1.37

AUD exc. GST