Wangan Midnight Maximum Tune 6 Arcade Machine is a racing and driving video game based off the popular manga series of the same name. The game features several gameplay modes Story Mode, Local Arcade Versus Battle Mode, Online Ghost Versus Battle Mode, Time Attack Mode, Level and Title. Price is for twin arcade machine set.

$7495.00

USD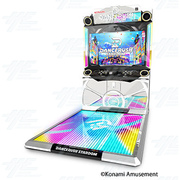 Dance Rush Stardom Video Dancing Machine is a Bemani rhythm dancing game machine and it is in a twenty years after the birth of Dance Dance Revolution new released from Konami. Dance Rush Stardom improved the dance platform with a large LED-filled sensor panel, design in touch-sensitive pad divided into long columns, as opposed to utilizing directional-buttons like DDR. With this unique dance pad, it's not Dance Dance Revolution, it is an advanced video dancing games machine.

Don't Pay
$8995.00 USD

Save 11%
$7995.00

USD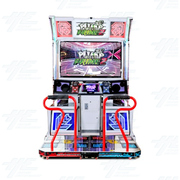 Pump It Up PRIME 2 2017 LX 55" Arcade Machine is the 15th installment of the popular and renowned music and dance series by Andamiro. This exciting new cabinet includes more than 100 new songs, simple and easy card login as well as introducing a new auto velocity mode. Sold as reconditioned machine.

$6995.00

USD