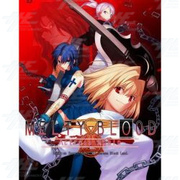 Melty Blood: Actress Again, is the third game in the Melty Blood fighting game series. Actress Again adds three new playable characters to the lineup.

Don't Pay
$1250.00 USD

Save 68%
$395.00

USD
Tekken 5 Dark Resurrection Arcade Game Board from Namco, is an upgraded version of Tekken 5 and continues the King Of The Iron Fist Tournament series. Dark Resurrection features newly rendered backgrounds, new stages, new items and two new playable characters: Lili Rochefort, and Sergi Dragunov. This game also includes unique character costumes which were featured in the Playstation 2 version of Tekken 5.

Don't Pay
$334.39 USD

Save 29%
$234.08

USD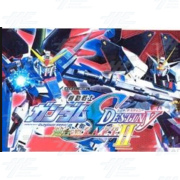 Gundam Seed Destiny: Rengou vs. Z.A.F.T. II Arcade Game Board is a third person arcade shooting game developed by Capcom and published by Namco Bandai Games. This game is the sequel to Gundam Seed: Rengou vs. Z.A.F.T. with a slightly revised fighting system, new units and characters, and updates to characters from the first game.

Don't Pay
$234.08 USD

Save 37%
$147.13

USD