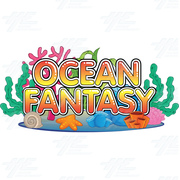 Ocean Fantasy is an English version video redemption fish game featuring vibrant, bright and fun underwater scenery that is filled with 29 animated fish characters to hunt.

$1795.00

USD
Fight fire with firepower in The Lost Dragon. This new fish game frees hunters from the seas and elevates them to the skies to battle dragons and birds.

Don't Pay
$1595.00 USD

Save 37%
$995.00

USD
Featuring new exotic scenery, vibrant 3D graphics, brightly coloured characters and plenty of special weapons, fish hunters are about to discover that there's more the explore on the ocean floor with Deep Ocean.

Don't Pay
$1595.00 USD

Save 37%
$995.00

USD