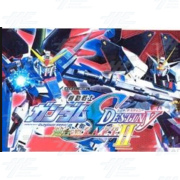 Gundam Seed Destiny: Rengou vs. Z.A.F.T. II Arcade Game Board is a third person arcade shooting game developed by Capcom and published by Namco Bandai Games. This game is the sequel to Gundam Seed: Rengou vs. Z.A.F.T. with a slightly revised fighting system, new units and characters, and updates to characters from the first game.

Don't Pay
$234.59 USD

Save 37%
$147.46

USD
The King Of Fighters XIII Arcade Game Board is a fighting game in the The King of Fighters series, developed and published by SNK. The game is set after the events from The King of Fighters XI and is also the conclusion of Ash Crimson's story arc, which started in The King of Fighters 2003.

Don't Pay
$800.95 USD

Save 16%
$666.90

USD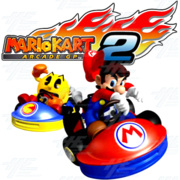 Mario Kart GP 2 Arcade Game Board (Japanese Version) is a re-imagining of the popular Nintendo game featuring familiar characters such as Mario, Luigi, Yoshi and new characters such as Pac-Man and Mamechills. The racing game features 32 variations of courses across eight different worlds, with the multi-player being a smash hit among all players and is even more fun than before in single play.

Don't Pay
$666.90 USD

Save 30%
$465.82

USD