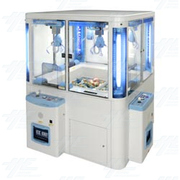 Triple Catcher Ice is a crane machine designed to contain ice cream prizes. The machine uses the latest freezing technology to maintain a temperature of -25C to ensure that the ice cream remains solid enough to avoid harm from play.

Don't Pay
$1895.00 USD

Save 31%
$1295.00

USD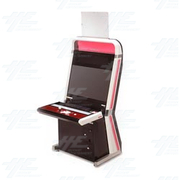 Street Fighter 5 arcade machine includes Vewlix (RED) and Street Fighter 5 game board. Please note, this is single player machine.

Don't Pay
$1695.00 USD

Save 29%
$1195.00

USD
The Crown 29" Arcade Cabinet contains JAMMA wiring with a rotatable CRT monitor. Designed as a two-player sit-down cabinet, the Crown cabinet's control panel features 1x joystick and 6x buttons for each player.

Don't Pay
$350.00 USD

Save 37%
$220.00

USD