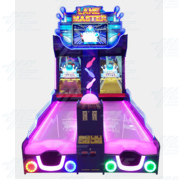 Combines the physical fun of a traditional alley bowler with the flexibility of a video game Sensors detect the speed, angle and spin of the ball and is translated on-screen Sold as two lanes with a striking marquee; allows for single or dual play. Operator adjustable number of frames per credit

$6995.00

USD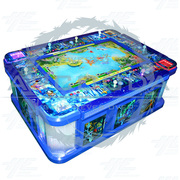 Hunters looking to play a fish game with a difference can gear up with the sequel to Mystic Dragon in Mystic Dragon 2. Mystic Dragon 2 allows players to emerge from the seas and, instead of hunting for ocean creatures, hunt for bugs, birds and dragons in the skies over forests, mountains and seascapes.

Entropy Ticket dispensers, dual coin/ticket meters, adjustable ticket values - proven income performer.

$5499.00

USD
The EMP Anti Cheater Device has been specially designed to secure your machines from cheaters and has the owner in mind. To maximise the benefit, please keep track of the counter each time you audit the machine as well as advertise to your customers and staff that the machines are protected with a anti cheater device.

$295.00

USD