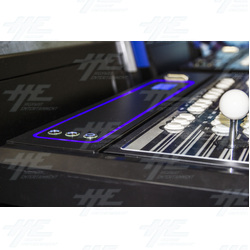 Arcooda has just introduced a LCD Coin-op Timer Board. This New add-on for the , which adds more customization features to this already versatile machine. This feature will allow for free play or time per coin. Some Other Features include, you're own welcome screen, lights that not only attract the eye, but inform the people on how much time they have left.

With an easy to read LCD screen and wonderful lights that don't just make it look pretty (and attract the customer's wandering eye) but they also serve a purpose It will light up green when money is inserted into the machine and when time is running out it will turn red, then flash to indicate when it's about to stop.

This is add-on and the Game Wizard Xtreme just keeps on giving and giving

For more info



Let us know what you think on and or leave a Like and Share.